Our SWSTeam has selected three Steps for you to sample. Click on the titles below to try them out. These free Steps were selected by three members of our SWSTeam. Each one includes brief reflections explaining why they were chosen.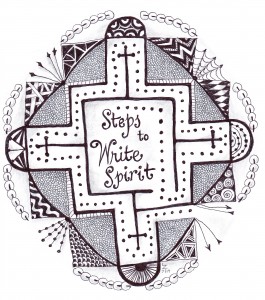 Each Step is a download in PDF format. Be sure you have the required software to read PDF files. Once you click on the link below, the product item will appear
You can find other Steps for sale in the Write Spirit Shop. Each additional Step will cost .99 for a downloadable PDF file.
---
I write fiction set in 1943 but the emotional heart of my stories comes from events from my life. Completing the exercise, "Forgiveness or Forbearance?," helped me discover more of my personal history that can be the source of power in a piece of fiction. Even though the exercise unearthed a series of indignities I've experienced that take forbearance, I can frame those moments both as obstacles or positive motivators for my characters. Completing this Step helps me to prepare to write my next project. Click below to download this Step.
As a musician, I'm accustomed to using sound as a means of self-expression. As a writer, I'm comfortable using words to achieve this same goal. However, for me, creating visual images to express anything is treading on foreign ground. It took a bit of self-convincing for me to change my often-repeated phrase, "I can't draw," to, "I can draw well enough to express my thoughts." Nevertheless, I set out to complete the exercise suggested in the "Conceive Believe Receive" Step of Deep Wisdom. I was surprised by the clarity of images that popped into my head and also by the insights these images provided. As an added benefit, "Conceive, Believe, Receive" has helped me recognize that sound, words, and images are interconnected worlds that flow into one another. Completing this Step has been a marvelous adventure! Click below to download this Step.
I think we all have experienced a time in our lives when some tragic event has set us back on our haunches and left us gasping for air. My recent example was the death of my dear friend David Trembley, who was the author of much of the material represented in this site. I found the exercise, "Liminality" of great solace and support during my early grief. Even now, when rereading it, I find it to be helpful as I work through other changes and transitions in my life. Click below to download this Step.